Welsh Kingdom

Leader

Llywelyn

Capital

Cardiff

Start Bias

Hills

Religion

Druidism

Culture

Northern
Wales led by Llywelyn is a custom civilization by Hiram, with contributions from Rob (R8FXT), TPangolin, LastSword, COF, Viregel, DJSHenninger, and TarcisioCM.
It is part of the Celtic Civilization Pack, and will require Gods and Kings, Brave New World, Civilization and Scenario Pack: Denmark, and Wonders of the Ancient World.
Overview
Wales
No info.
Llywelyn
No info.
Dawn of Man
Hail Llywelyn the Great, King of Wales! Through military might and diplomatic ingenuity you ruled Wales for 40 glorious years. Your achievements made you one of only two Welsh kings to be referred to as 'the Great'.
Oh great Llywelyn, will you lead the Welsh people to glory and power once again? Can you build a civilization to stand the test of time?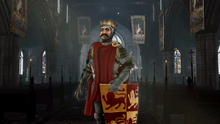 Introduction: Welcome to Wales. Here, huge gangs of tough sinewy men roam the valleys terrorizing people with their close-harmony singing.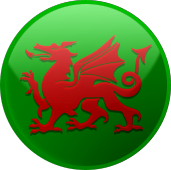 Introduction: Llywelyn the Great stands before you! Do you come for trade or war?
Defeat: You have shattered by long reign over these lands. Well done.
Defeat: Wales is yours now. You better be prepared for ruling these lands. You need half a pint of phlegm in your throat just to pronounce the placenames.
Strategy
Unique Attributes
Wales (Llywelyn)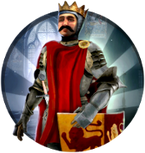 Land of our Fathers -

Receive a free Monument in every city.

Iron and

Coal resources provide double quantity.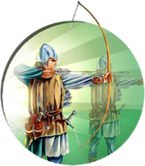 Cymru Longbowman (Crossbowman)

Faster, ignores terrain costs, and is more effective in rough terrain.

Caer (Castle)

Yields greater

Defensive Strength. Contains a slot for a

Great Work of Art.
Music
Mod Support
Full Credits List
Hiram: XML, Art 
Rob (R8FXT): XML, Art 
TPangolin: Art 
LastSword: Lua 
COF: Art 
Viregel: Art 
DJSHenninger: Art
TarcisioCM: Art
Ad blocker interference detected!
Wikia is a free-to-use site that makes money from advertising. We have a modified experience for viewers using ad blockers

Wikia is not accessible if you've made further modifications. Remove the custom ad blocker rule(s) and the page will load as expected.