Republic of Trinidad and Tobago
Map by Klisz

Leader

Eric Williams

Capital

Port of Spain

Start Bias

Coast

Religion

Protestantism

Anglicanism (HR)

Culture

Colonial

Traits

Financial, Seafaring

Map Labels Language

Mesoamerican

Magical Girl

Kamla Persad-Bissessar
Trinidad and Tobago led by Eric Williams
[1]
is a custom civilization by Klisz
[2]
, with contributions by ruhrgebietheld and DarthStarkiller.
This mod requires Brave New World.
Overview
Trinidad and Tobago's existence as a sovereign state has been quite brief thus far in the grand scheme of things, having only become independent in 1962, then becoming a republic fourteen years later.
Dr. Eric Eustace Williams was the first and longest-serving Prime Minister of Trinidad and Tobago.
Dawn of Man
Your people welcome you, Dr. Eric Williams, Prime Minister of Trinidad and Tobago! You began your career as an academic historian, but in the 1940s and 1950s you entered the public sphere. In 1956 you founded the People's National Movement, and in 1959 you became Premier of the British colonial government. After three years you led the country to independence, and would remain its Prime Minister until your death in 1981.
Trinidad and Tobago have been conquered by many empires - the British, the French, the Spanish, and even the Couronians have colonized these islands at some time or another. And now, Prime Minister Williams, they are surrounded by power-hungry invaders once more. Will you protect your country from the forces of imperialism and colonialism? Can you build a civilization to stand the test of time?
Introduction: "Welcome to Trinidad and Tobago. This is a country with equality of all in the eyes of the law, where we recognize the subordination of the rights of any one race to the overriding rights of the human race."
Defeat: "You imperialists will be unable to carry on for much longer, and we colonial peoples will certainly be disinclined to tolerate this."
Strategy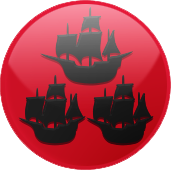 Unique Attributes
Trinidad and Tobago (Eric Williams)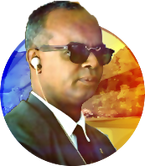 West Indies Federation
Friendly and allied Maritime

City-States provide

Culture in additional to the usual

Food, while non-Maritime ones provide

Gold. Gain

Influence with all met

City-States upon expending a cultural

Great Person.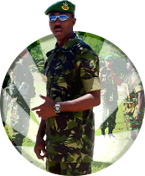 Peacekeeping Regiment (Infantry)


Liquefaction Facility (Factory)

+2 Gold on Strategic Resources
City List
Port of Spain
San Fernando
Chaguaramas
Scarborough
Chaguanas
San Juan
Arima
Point Fortin
Penal
Princes Town
Couva
Diego Martin
Rio Claro
Sangre Grande
Siparia
Tunapuna
Speyside
Marabella
Tacarigua
Saint Joseph
Crown Point
Mucurapo
Tabaquite
Debe
Biche
Charlotteville
Talparo
Mayaro
Laventille
Piarco
Bacolet
Cunupia
Guayaguayare
Point Lisas
Westmoorings
Maraval
Moruga
Barataria
Morvant
Cedros
Fyzabad
La Brea
Arouca
Curepe
Saint Augustine
Trincity
Castara
Englishman's Bay
Pigeon Point
Spy List
Alfred Claud Hollis
C. L. R. James
Rudranath Capildeo
Howard Nelson
Buzz Butler
Desh Bandu
Winifred Atwell
Lord Kitchener
V. S. Naipaul
Daisy Voisin
Music
Mod Support
Mod Support
Yes
Yes

Community Balance Patch

Unknown
Yes

Ethnic Units

Unknown
Yes
Yes

Map Labels

Yes
Unknown
Unknown

Unique Cultural Influence

Yes

Wish for the World

Yes

YnAEMP

Yes
Events and Decisions
Capitalism and Slavery
Our doctoral thesis, 'The Economic Aspects of the Abolition of the Slave Trade and West Indian Slavery', critiqued imperialism, using the history of slavery in our own country as context. If we published it as a book, we could gain favor with other victims of imperialism.
Requirements/Restrictions:
Player must be Trinidad and Tobago
Must have at least one Declaration of Friendship
Can only be enacted once per game
University of Woodford Square
Woodford Square, in the heart of Port of Spain, has a tradition as a site for public discourse; it is here that we gave public lectures on our country's history and politics, drumming up support for independence. It is time we addressed the nation again.
Requirements/Restrictions:
Player must be Trinidad and Tobago
Can only be enacted once per era
Unique Cultural Influence
Our people are now playing your limbo and eating your doubles. I worry the rest of the world will also succumb to the influence of your culture.
Cities in Development
Colony List
St. John's
Castries
Kingstown
St. George's
George Town
Providenciales
Roseau
Basseterre
Bridgetown
Cockburn Town
Port Elizabeth
Charlestown
Codrington
The Valley
Brades
Full Credits List
Klisz: Design, code, writing
ruhrgebietheld: Design (revised UA)
DarthStarkiller: Art (leaderscreen)
JFD: Utilities (Dynamic Top Panel)
Divine Yuri: Utilities (GetCivilizationByTrait)
sukritact: Utilities (MCIS)
David Stanley: Leaderscreen background image
Notes and References
Ad blocker interference detected!
Wikia is a free-to-use site that makes money from advertising. We have a modified experience for viewers using ad blockers

Wikia is not accessible if you've made further modifications. Remove the custom ad blocker rule(s) and the page will load as expected.