The Seekers of Darkness

Leader

Xehanort

Capital

Keyblade Graveyard

Religion

Catholicism

Traits

Aggressive, Spiritual

Magical Girl

Aqua-Vanitas
The Seekers of Darkness led by Xehanort is a fictional custom civilization by Klisz
[1]
.
This mod requires Brave New World.
Overview
After his attempt to forge the χ-blade by siphoning away Ventus's darkness into a new being and having the two battle failed, Xehanort dispersed his own heart into thirteen bodies to correspond to the χ-blade's thirteen fragments of darkness.
One of the true Keyblade Masters and a longtime acquaintance of Master Eraqus. He is connected with the masked boy, and harbors a hidden agenda.
Unlike Master Eraqus, Xehanort believes darkness need not be rejected if it can be controlled.
Dawn of Man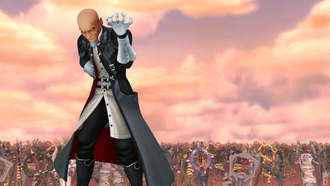 We greet you, Master Xehanort, among the greatest of the Keyblade Masters these many worlds have ever known. Born on a tiny island, like a prison surrounded by water, you were visited by your own future self and set on the path to become a seeker of darkness. As you trained in the ways of the Keyblade, you came across legends of an ancient Keyblade War over Kingdom Hearts: the source of all light, and the heart of all worlds and all people. You sought to reforge the χ-blade, the protector of the door to Kingdom Hearts, which had shattered at the end of the War into seven pieces of light and thirteen of darkness. To do so, you split your heart across thirteen vessels from across time, and initiated a clash with seven guardians of light.
Master Xehanort, you now set foot in a brave new world, where the destinies of both light and darkness remain in flux. Will you ignite the true Keyblade War, and open the door to Kingdom Hearts? Will you build a civilization to stand the test of time?
Introduction: "Welcome. My name is Xehanort; I wander this World, and have seen much darkness hiding in the light."
Defeat: "Only now have I truly won."
Strategy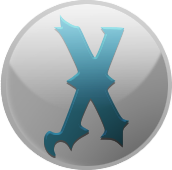 Unique Attributes
The Seekers of Darkness (Xehanort)
Seven Lights, Thirteen Darknesses
Gain more

Faith when at war, increasing with the evenness of both sides' military might.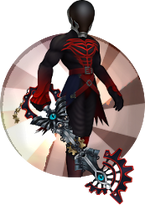 Void Half (Great General)

Keyblade Graveyard
City List
Keyblade Graveyard
The City That Never Was
End of the World
Hollow Bastion
Destiny Islands
Castle Oblivion
Daybreak Town
Twilight Town
Traverse Town
Enchanted Dominion
La Cité des Cloches
The Grid
Prankster's Paradise
Country of the Musketeers
Symphony of Sorcery
Spy List
Ansem
Xemnas
Young Xehanort
Braig
Xigbar
Isa
Saïx
Terra
Terra-Xehanort
No Heart
Music
Mod Support
Mod Support
Unknown
Yes

Community Balance Patch

Unknown
Unknown

Ethnic Units

Unknown
No

Map Labels

Unknown
Unknown
Unknown

Unique Cultural Influence

Yes

Wish for the World

Yes

YnAEMP

Unknown
Unique Cultural Influence
Our people are now vessels for your heart. I worry the rest of the world will also succumb to the influence of your culture.
Full Credits List
Divine Yuri: Utilities (GetCivilizationByTrait)
JFD: Utilities (Dynamic Top Panel)
Klisz: Design, code, writing
Notes and References
Ad blocker interference detected!
Wikia is a free-to-use site that makes money from advertising. We have a modified experience for viewers using ad blockers

Wikia is not accessible if you've made further modifications. Remove the custom ad blocker rule(s) and the page will load as expected.