Ptolemaic Kingdom
Map by TarcisioCM

Leader

Ptolemy Soter

Capital

Alexandria

Start Bias

Coast

Religion

Orthodoxy

Culture

Classical
The Ptolemies led by Ptolemy Soter is a custom civilization by TarcisioCM, with contributions from Danrell.
This mod requires Brave New World.
Overview
The Ptolemies
-
Ptolemy Soter
Ptolemy I Soter I also known as Ptolemy Lagides, c. 367 BC – c. 283 BC, was a Macedonian general under Alexander the Great, who became ruler of Egypt (323–283 BC) and founder of both the Ptolemaic Kingdom and the Ptolemaic Dynasty. In 305/4 BC he demanded the title of pharaoh.
Dawn of Man
Oh Great Diadochi, Basileu and Pharaoh Ptolemy I Soter - The Savior! You led Egypt through the turbulent times of Alexander's the Great death, and formed your own kingdom that would soon become the center of Arts, Sciences and Commerce of the hellenistic period. On your legendary Capital, Alexandria, you built great wonders of the ancient times such as the Great Lighthouse and the Great Library, that succumbed to the sands of time.
Oh divine Basileu, the time has come, for the envy of your rivals, to reinstate the Ptolemaic Dynasty! Can you defeat all that oppose you, and secure the legacy of the ptolemies?. Can you build a civilization that will stand the test of time?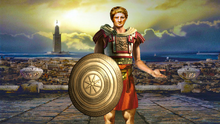 Introduction
: Be welcomed to the greatest kingdom of this era! Gaze upon my wonders that touch the very skies of Egypt, and then head back to your puny homeland.
Introduction: Ah, another foreigner. Come and share the knowledge of your lands, or let it be forgotten to the sands of time.
Introduction
: This is my marvelous city. Spend as much time as you want here, for once you head back to your home, you might never again see such wonderful sight.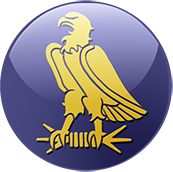 Defeat: You may have defeated me, but my wonders shall live forever!
Defeat: I am the pharaoh! I am the king! I command you to die!
Defeat: No! I am the true diadochi! I am a god! How could this have happened?
Strategy
Unique Attributes
The Ptolemies (Ptolemy Soter)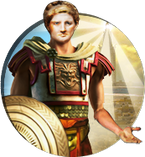 Capital of Hellenism
+25%
Production towards Wonders and

Great Person generation at the Capital during

Golden Ages. Maritime trade routes leaving the Capital generate an additional +2

Gold when connecting to another civilization. 
Polyreme
Serapeum (Temple) 

Music
Mod Support
Mod Support
No

Community Balance Patch

No
No

Ethnic Units

No
No
No

Map Labels

No
No
No
No

Unique Cultural Influence

No

Wish for the World

No

YnAEMP

Outdated
List of Cities
City List
Alexandria
Ptolemais Hermiou
Naucratis
Arsinoe
Oxyrhynchus
Pelousium
Gaza
Berenice
Paraitonion
Philadeplhia
Gerasa
Paphos
Perge
Side
Cirene
Pentapolis
Salamis
Hermopolis
Tyre
Byblos
Sidon
Jerusalem
Thebes
Memphis
Heliopolis
Elephantine
Coptos
Dendera
Rosetta
Sais
Full Credits List
TarcisioCM: Author
Danrell: Polyreme model
Microsoft Studios: Music
The Creative Assembly: Music
Ad blocker interference detected!
Wikia is a free-to-use site that makes money from advertising. We have a modified experience for viewers using ad blockers

Wikia is not accessible if you've made further modifications. Remove the custom ad blocker rule(s) and the page will load as expected.