The Pridelands

Leader

Simba

Capital

Pride Rock

Start Bias

Plains

Religion

Protestantism

Culture

Bantu

Traits

Charismatic, Expansive
The Pridelands led by Simba is a fictional custom civilization by Colonialist Legacies, produced by TPangolin and Neirai, with contributions from JFD, LastSword, Firebug, Nutty, and Wolfdog.
This mod requires Brave New World.
Overview
The Pridelands
Watch the movie, already. It's a classic!
Simba
Dawn of Man
May the light of those who have gone before shine forever upon your lands, great Simba, lord of all lions. You came to unite all the animals of your lands under one banner, and in turn they helped you to bring life to what once was desert. Your father, cruelly ripped from this world by your murderous uncle, would be proud of the kingdom you have built around Pride Rock; a land of greenness and plenty, forever watched over by the wisdom of countless kings. By your will has the desert blossomed into a land of life, and every animal, from the lowliest mouse to the most highborn of lions, can share in its peace and prosperity.
O great king Simba, today is the day when all the light touches is yours, when you are the main event, when your people need a leader who rules while feeling the love tonight. Can you be like no king was before? Can you command an empire to move to the Circle of Life? Can you build a civilisation that will stand the test of time?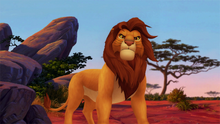 Introduction: Greetings, human! I am King Simba - the mane event, like no King was before! Welcome to the Pridelands!
Introduction: Welcome to the Pridelands, traveller. Are you interested in hearing of our problem-free philosophy?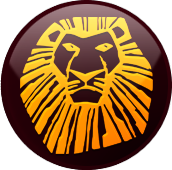 Introduction: Welcome to our land, where everyone is obsessed with singing. Is it possibly quieter in your lands? Maybe I should visit.
Defeat: You certainly can not feel the love tonight.
Defeat: We are no longer participants in this Circle of Life. Begone, you bi-pedal fool. Defeat: I should have listened more to the dead guy in the sky.
Strategy
Unique Attributes
The Pridelands (Simba)
The Circle of Life -

All land combat units are replaced by Lions. Working sources of Animals provides points towards

Great Musicians. Always start near sources of Animals.
Ghost of Mufasa (Great Writer)
Pride Rock (Palace)
Music
Peace Theme
War Theme

04:00

The Lion King - Circle Of Life

03:41

The Lion King - Be Prepared

'Circle of Life' by Elton John
'Be Prepared' by Elton John
Mod Support
Unique Cultural Influence
"Our people are unequivocally feeling the love tonight. I fear the rest of the world and everything the light touches will also succumb to your influence."
List of Cities
City List
Pride Rock
Zuberi
Kilimanjaro
The Waterhole
Hakuna Matata
Zulu Falls
Elephant Graveyard
Meerkat Hill
Lake Pride
Gorge
Tree of Life
Monkey Mountain
Red Rocks
Serengetti
Pride Hill
Pride Den
Pride Brush
Pride Steppe
Pride March
Elto
Njohn
Ijustca
Ntwaitto
Beking
Hidden Valley
Great Pond
Nants ingonyama
Bagithi Baba
Sithi Uhm
Ingonyama
Ingonyama Nengw
Enamabala
Siyo Nqoba
Savage Rock
Five Stones
Full Credits List
TPangolin: Concept, Art
Neirai: Concept, Art, XML, Lua
LastSword: Lua
JFD: Lion replacing code
Wolfdog: Lion graphics
Firebug: Compliation and compatibility
Nutty: Ghost of Mufasa icon
Charlatan Alley: DoM voiceover
Elton John: Music
Ad blocker interference detected!
Wikia is a free-to-use site that makes money from advertising. We have a modified experience for viewers using ad blockers

Wikia is not accessible if you've made further modifications. Remove the custom ad blocker rule(s) and the page will load as expected.