The Mapuche

Leader

Janequeo

Capital

Mapu

Start Bias

None

Religion

Catholicism
The Mapuche led by Janequeo is a custom civilisation by LastSword[1].
This mod requires Gods and Kings & Brave New World.
Overview
-
Janequeo
-
Dawn of Man
Great Lonko Janequeo, your people vowed to avenge all the crimes of the invaders! Archaeological finds have shown the existence of a Mapuche culture in Chile as early as 500 BC. Through their contact with Incan invaders Mapuches would have united into loose geo-political units. The Spanish entered Mapuche territory from Peru. In 1550 to 1598, the Mapuche frequently laid siege to Spanish settlements. In the 19th century Chile experienced a fast territorial expansion. Between 1861 and 1871 Chile incorporated several Mapuche territories. Your actions, among many others, symbolise the resistance and stand as sources of inspiration for the contemporary generations in their struggle for a dignified future, with freedom and justice for the Mapuche people.
Lonko Janequeo, will you bring about a new hope for the Mapuche people? They look to you once more to lead them at war and peace. Will you take up the burden and privilege of leadership? Can you build a civilization that will stand the test of time?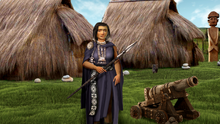 Introduction: "My name is Lonco Janequeo. My people shall fight with every invader, ignoring the odds and inevitable defeat."
Introduction: "Greetings. I believe that every dispute between our nations can be solved with spilling blood of your people."
Defeat: "Let it be... The Spirit of Mapuche will survive to haunt the invaders for eternity."
Defeat: "How dare you steal our lands and burn our farms? Who gave you the right to do such terrible things?"
Strategy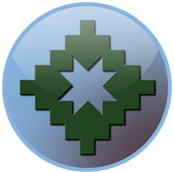 Unique Attributes
The Mapuche (Janequeo)

Pruloncon
May obtain Promotions, required Strategic Resources or prerequisite technologies from defeated units.

Ironwood Clubman (Longswordsman)
Starts with the Woodsman Promotion
Ignores Zone of Control
Gains +3XP when breaking Zone of Control
Upgrades to Rifleman

Toqui (Great General)
Music
| Peace Theme | War Theme |
| --- | --- |
| Unavailable. | Unavailable. |
| "?" from the soundtrack of ?. | "?" from the soundtrack of ?. |
Mod Support
Mod Support
No

Community Balance Patch

Unknown
Yes

Ethnic Units

No
No
No

Map Labels

No
No
No
No

Unique Cultural Influence

No

Wish for the World

No

YnAEMP

With Patch
Full Credits List
danrell: War Party Model.[2]
LastSword: Author.
Notes and References
Ad blocker interference detected!
Wikia is a free-to-use site that makes money from advertising. We have a modified experience for viewers using ad blockers

Wikia is not accessible if you've made further modifications. Remove the custom ad blocker rule(s) and the page will load as expected.