Kassite Empire
Map by Klisz

Leader

Burnaburiash I

Capital

Dur-Kurigalzu

Start Bias

none

Religion

Islam
Chaldaenism (HR)

Culture

Mesopotamic

Traits

Aggressive, Charismatic

Map Labels Language

Arabian
Alternate Leader of:
The Kassites led by Burnaburiash I
[1]
is a custom civilization by Klisz
[2]
.
This mod requires Gods & Kings and has not been tested without Brave New World.
Overview
Dawn of Man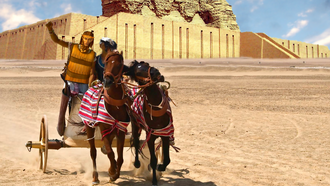 Blessings of Shuqamuna and Shumalia be upon you, O Burnaburiash I, King of Babylon and of the Kassites! The Kassites are an ancient people, who came to power in Babylon after it was sacked by the Hittites. Conquering what had once been the lands of the Sumerians, the Kassites turned Babylonia into a true empire, a force to be reckoned with instead of a loose connection of city-states. The Kassite kings of Babylon brought stability to the region, and formed the longest-reigning dynasty in Babylonian history.
O King Burnaburiash, servant of the Lord of the Lands, your dynasty fell to the Elamites in the 12th century BC, and your descendant Enlil-nadin-ahi rotted away imprisoned in Susa. But Karduniash will now rise again, and Babylonians and Kassites alike call for your wise rulership! Will your chariots descend from the Zagros into fertile Mesopotamia once more? Will you build a civilization that stands the test of time?
Introduction: "Halt, stranger. I am Burnaburiash, King of Babylon, and these are Kassite lands. What business do you have here?"
Defeat: "Babylon has fallen once again. I congratulate you on your victory."
Strategy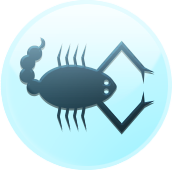 Unique Attributes
The Kassites (Burnaburiash I)

Dynasty of Karduniash
Conquered Cities gain a free Courthouse and do not enter

Resistance if the previous owner has discovered more Technologies than you. +1

Faith on Pastures.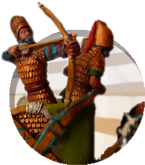 Sakrumash (Chariot Archer)

Available at Animal Husbandry
Starts with Volley

Kudurru
City List
Dur-Kurigalzu
Karduniash
Nippur
Sippar
Larsa
Susa
Kish
Isin
Girsu
Uruk
Ur
Sugagu
Hanigalbat
Shaknana
Hudadu
Padan
Malgu
Tamakku
Dilmun
Spy List
Rim-Sin II
Smerdis
Ilum-ma-ili
Peshgaldaramesh
Ur-zigurumaš
Semiramis
Em
Ishtar
Bilit Taauth
Aruru
Music
Mod Support
Mod Support
Unknown
Yes

Community Balance Patch

Unknown
Yes

Ethnic Units

Unknown
No
Yes

Map Labels

Yes
Unknown
Unknown

Unique Cultural Influence

Yes

Wish for the World

No

YnAEMP

Yes
Full Credits List
Klisz: Design, code, writing
Notes and References
Ad blocker interference detected!
Wikia is a free-to-use site that makes money from advertising. We have a modified experience for viewers using ad blockers

Wikia is not accessible if you've made further modifications. Remove the custom ad blocker rule(s) and the page will load as expected.