The Goths

Leader

Alaric I

Capital

Árheimar

Start Bias

None

Religion

Catholicism

Culture

Northern
The Goths led by Alaric I is a custom civilisation by LastSword[1], with contributions from hokath.
This mod requires Gods and Kings & Brave New World.
Overview
-
-
Dawn of Man
The Goths were an East Germanic people, two of whose branches, the Visigoths and the Ostrogoths, played an important role in the fall of the Roman Empire and the emergence of Medieval Europe. The Visigoths under Alaric I sacked Rome in 410, defeated Attila at the Battle of the Catalaunian Plains in 451, and founded a kingdom in Aquitaine. The Visigoths were pushed to Hispania by the Franks following the Battle of Vouillé in 507. By the late 6th century, the Visigoths had converted to Catholicism. They were conquered in the early 8th century by the Muslim Moors, but began to regain control under the leadership of the Visigothic nobleman Pelagius, whose victory at the Battle of Covadonga began the centuries-long Reconquista. The Visigoths founded the Kingdom of Asturias, which eventually evolved into modern Spain and Portugal. Gothic language and culture largely disappeared during the Middle Ages, although its influence continued to be felt in small ways in some western European states. As late as the 16th century a small number of people in the Crimea may still have been speaking the Gothic language known as Crimean Gothic.
Great Alaric I, the time has come to show the world that no city is protected enough before your warriors. Shall you take what is rightfully yours? Can you build a civilization that will stand the test of time?
Introduction: "Greetings. Let me visit your lands and see if there is anything worthy grabbing."
Introduction: "My warriors will defend your borders from invaders, but who is gonna defend you from them?"
Defeat: "Death is just the beginning."
Defeat: "It is dishonour to be defeated by you."
Strategy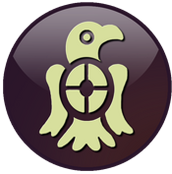 Unique Attributes
The Goths (Alaric I)

No City is Eternal
Can destroy World Wonders in captured cities for instant bonus.
Free Policy, Tech, Great Person or Golden Age.
Gadrauht (Spearman)
Upon gaining a Level, may choose "Harjis" to permanently raise Combat Strength by 1 and produce another Gadrauht.
Stronghold (Barracks)
Music
Peace Theme
War Theme

03:10

Civilization V OST - Atilla Peace Theme - Li Ling Si Han

03:04

Civilization V OST - Atilla War Theme - Li Ling Si Han

"Atilla War Theme" from the soundtrack of Civilization V.
"Atilla War Theme" from the soundtrack of Civilization V.
Mod Support
Mod Support
No

Community Balance Patch

Unknown
No

Ethnic Units

No
No
No

Map Labels

No
No
No
No

Unique Cultural Influence

No

Wish for the World

No

YnAEMP

With Patch
Full Credits List
hokath: Text.
LastSword: All else.
Notes and References
Ad blocker interference detected!
Wikia is a free-to-use site that makes money from advertising. We have a modified experience for viewers using ad blockers

Wikia is not accessible if you've made further modifications. Remove the custom ad blocker rule(s) and the page will load as expected.