Team Arrow

Leader

Green Arrow

Capital

Star City

Start Bias

Grassland

Religion

Catholicism
Team Arrow led by Green Arrow
[1]
is a custom fictional civilisation by luei333
[2]
. Copyright owned by DC Comics.
Overview
As a young child Oliver idolized his hero Robin Hood and was said to be a natural archer, frequently practicing with his bow and arrows. He was mildly traumatized the first time he accidentally killed an animal, but when his mother and father were mauled by lions in a tragic safari accident his hesitation to shoot cost them their lives.
Afterwards he was raised by his uncle and eventually inherited the family fortune and business. Queen grew into a rich, thrill-seeking, and drunken playboy with no real sense of responsibility or direction in his life. Everything changed when he fell off his boat in the middle of the ocean and washed ashore on the remote isolated Starfish Island, clutching a bow – a memento from a Robin Hood movie – which he had used to keep himself afloat, where he was completely stranded. During this time spent without food or shelter Queen developed his skills as a hunter to survive and gained mastery over his bow. Having previously taken everything in his life for granted, this experience taught him self-reliance and made him into a man. His second test of new character was the discovery of drug smugglers on the island run by the ruthless international crime lord China White. Using his new skills, he attacked and destroyed their heroin operation, then delivered them to the authorities before returning home. Realizing that he had found his destiny, he chose to use his abilities and resources as a crime-fighter. With a nickname coined by the press, he made it his mission to protect Star City. He took his cue from Batman and built his own "Arrow Cave," complete with an "Arrow Car" and allegedly a yellow submarine. He and Speedy fought with trick arrows that were designed to be non-lethal.
Dawn of Man
At my core, I wasn't a hero. I was a hunter.
- Green Arrow
Introduction: "Look, up in the sky! It's a bird! It's a plane! It's Green Arrow!"
Strategy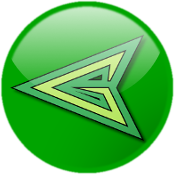 Unique Attributes
Team Arrow (Green Arrow)

Modern-Day Robin Hood -

Start with Archery already discovered. Ranged units cost 50% less maintainence. Domestic Trade Routes are 30% more effective.
Longbow Hunters (Gatling Gun)
Queen Industries (Bank)
+2 for each Trade Route sent to this city, for both civilizations
City List
Star City
Seattle
Los Angeles
San Francisco
San Diego
Sacramento
Oakland
Anaheim
San Jose
Monterey
Spy List
Connor Hawke
Dinah Lance
Robert Queen
Roy Harper
Lian Harper
Mia Dearden
Jim Harper
Sandra Hawke
Bonnie King
Suzanne King-Jones
Full Credits List
Stanley Lau: Leader icon
MorganRLewis: Civilization icon
DC Comics: intellectual property, info, images.
luei333: Everything else
Notes and References
Ad blocker interference detected!
Wikia is a free-to-use site that makes money from advertising. We have a modified experience for viewers using ad blockers

Wikia is not accessible if you've made further modifications. Remove the custom ad blocker rule(s) and the page will load as expected.