Swiss Confederacy
Map by AgressiveWimp

Leader

Wilhelm Tell

Capital

Bern

Start Bias

Grassland

Religion

Protestantism

Government

Confederation

Culture

Central European

Traits

Protective, Mercantile
Switzerland led by Wilhelm Tell is a custom civilization by the Sixteen Nation Project, with special thanks given to Nutty. It was the Sixteen Nation Project's first mod released.
This mod requires Gods and Kings and is compatible with Brave New World.
Unique Attributes:
Switzerland (Wilhelm Tell)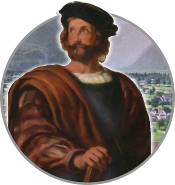 Neutrality
+25% bonus to units fighting in friendly territory, but -10% penalty for units fighting outside friendly territory. -15% enemy spy effectiveness in all cities.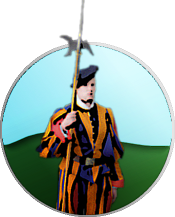 Reisläufer (Pikeman)

Receives significantly more experience when defending.
Käserei (Constabulary)

Along with usual Constabulary benefits:
List of Cities
City List
Bern
Zurich
Geneva
Luzern
Basel
Sankt Gallen
Thun
Schaffhausen
Chur
Aargau
Delemont
Solothurn
Zug
Bellinzona
Altdorf
Appenzell
Ad blocker interference detected!
Wikia is a free-to-use site that makes money from advertising. We have a modified experience for viewers using ad blockers

Wikia is not accessible if you've made further modifications. Remove the custom ad blocker rule(s) and the page will load as expected.