The Swiss Confederation

Leader

Henri Dufour

Capital

Bern

Start Bias

None

Religion

Catholicism

Culture

Central
Switzerland led by Henri Dufour is a custom civilisation by LastSword[1], with contributions from hokath, Nutty and Civitar.
This mod requires Gods and Kings & Brave New World. It replaces the City-State of Zurich with Elbling, and Geneva with Nuremburg.
Overview
-
-
Dawn of Man
Since 1848, the Swiss Confederation has been a federal state of relatively autonomous cantons, some of which have a history of confederacy that goes back more than 700 years, putting them among the world's oldest surviving republics. For the time before 1291, this article summarizes events taking place on the territory of modern Switzerland. From 1291, it focuses mainly on the fates of the Old Swiss Confederacy, at first consisting of only three cantons (Uri, Schwyz and Unterwalden) in what is now central Switzerland, and gradually expanding until it encompassed the present-day area of Switzerland in 1815.
General Guillaume-Henri Dufour, shall you represent the Swiss Confederation and its people? Isn't it time to show the world the one and the only right path of prosperity and happiness? Can you build a civilization that will stand the test of time?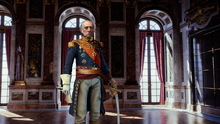 Introduction: "I am Guillaume Henri Dufour, I have the pleasure to speak with you as the voice of Swiss Confederation."
Introduction: "You have entered the lands of freedom and prosperity. Let me assure you that we are ready to defend those."
Defeat: "I failed the people of Switzerland, I should be better prepared for this invasion."
Defeat: "Being neutral in this cruel world haven't paid out."
Strategy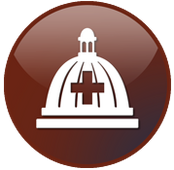 Unique Attributes
Switzerland (Henri Dufour)

Confoederatio Helvetica
Your cities provide bonuses similar to the

City-States' ones that can be acquired by

Gold or sold to the other civilizations.

Reislaufer (Pikeman)

Watch Workshop (Windmill)
Music
| Peace Theme | War Theme |
| --- | --- |
| Unavailable. | Unavailable. |
| "?" from the soundtrack of ?. | "?" from the soundtrack of ?. |
Mod Support
Mod Support
No

Community Balance Patch

Unknown
Yes

Ethnic Units

No
No
No

Map Labels

No
No
No
No

Unique Cultural Influence

No

Wish for the World

No

YnAEMP

With Patch
Full Credits List
hokath: Text.
Nutty, Civitar: Reislaüfer Model.[2]
LastSword: All else.
Notes and References
Ad blocker interference detected!
Wikia is a free-to-use site that makes money from advertising. We have a modified experience for viewers using ad blockers

Wikia is not accessible if you've made further modifications. Remove the custom ad blocker rule(s) and the page will load as expected.