Empire of Sumer

Leader

Gilgamesh

Capital

Uruk

Start Bias

None

Religion

Zoroastrianism

Culture

Mesopotamic
Sumer led by Gilgamesh is a custom civilisation by LastSword[1].
This mod requires Gods and Kings & Brave New World. It replaces the City-State of Ur with Muscat.
Overview
-
-
Dawn of Man
The neverending glory be upon you. King Gilgamesh, most legendary and mystical ruler of Sumeria! Oh mighty king, whose hands built the city-walls of Uruk and eyes saw the sage Utnapishtim! You are the leader of the Sumer, the first and the only civilization that was truely original and innovative. Sumer's history stretches back into time when the Gods were walking alongside the mere mortals. Sumer, the cradle of civilization, made a great progress in our history, gave the world most beatiful things - literature, architecture and music - and developed professional army, immortalizing the very first battle in the stele. Sumer's contributions to the civlization of man are uncountable.
Divine King, who, with strength and wisdom, built the glory of the ancient Sumer and became the very first hero of the history - people seek for your guidance! The wealth of Euphrates, Tigris and the whole Fertile Crescent cannot be wasted in the hands of barbarians. Can you once more bring glory and light to the humankind? Can you build a civilization to stand the test of time?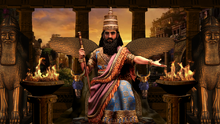 Introduction: "Why are you trembling in fear? Haven't you met the Demigod before? I am the Gilgamesh, who single-handedly built the city walls of Uruk and met the Utnapishtim."
Introduction: "I bring peace and civilization to the ones leaving in darkness. Shall you follow the light or become forgotten in your ignorance?"
Defeat: "The time has come. Mere mortals challenged the Gods and overthrew them, destroying the old world and proudly awaiting the new one."
Defeat: "Destruction is not a form of creation and only through creation the mortal ones can achieve divinity."
Strategy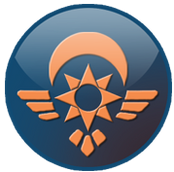 Unique Attributes
Sumer (Gilgamesh)

Cradle of Wonders
Rival players cannot start constructing Wonders already being constructed in one of your first 3 founded cities.

Phalanx (Spearman)
Ziggurat (Monument)
Music
| Peace Theme | War Theme |
| --- | --- |
| Unavailable. | Unavailable. |
| "?" from the soundtrack of ?. | "?" from the soundtrack of ?. |
Mod Support
Mod Support
No

Community Balance Patch

Unknown
Yes

Ethnic Units

No
No
No

Map Labels

No
No
No
No

Unique Cultural Influence

No

Wish for the World

No

YnAEMP

With Patch
Full Credits List
Notes and References
Ad blocker interference detected!
Wikia is a free-to-use site that makes money from advertising. We have a modified experience for viewers using ad blockers

Wikia is not accessible if you've made further modifications. Remove the custom ad blocker rule(s) and the page will load as expected.