Samanid Empire
Map by AgressiveWimp

Leader

Isma'il ibn Ahmad

Capital

Bukhara

Start Bias

Desert

Religion

Islam

Government

Monarchy

Culture

Turkic

Traits

Inventive, Mercantile
The Samanids led by Isma'il ibn Ahmad is a custom civilization by AgressiveWimp, with special thanks given to danrell.
This mod requires Gods and Kings and is compatible with Brave New World. It replaces the city-state of Samarkand with Tadmur.
Unique Attributes:
Samanids (Isma'il ibn Ahmad)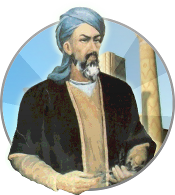 Rival of Baghdad -

+1

per turn per technology known. Capital city connections generate +10%

Science, or +15%, if the city's religious majority is the same as your capital's.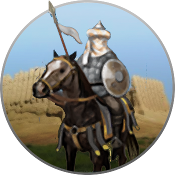 Ghilman (Knight)

May move after attacking. Costs less to produce than a knight. Receives +15% attack bonus near enemy capital cities and receives a +15% combat bonus if adjacent to another Ghilman. Empire receives

equal to the experience earned by the Ghilman throughout its existence when it dies.
Madrassa' (University)

+33%

science and +15%

culture in this city. 1

science and

culture per desert tile worked by this city. +2

faith.
List of Cities
City List
Bukhara
Samarqand
Balkh
Herat
Binkath
Khiva
Kabul
Taraz
Merw
Nishapur
Fargana
Sistan
Isfahan
Zaranj
Turkmenabat
Amol
Dushanbe
Farava
Qazvin
Sabzevar
Ad blocker interference detected!
Wikia is a free-to-use site that makes money from advertising. We have a modified experience for viewers using ad blockers

Wikia is not accessible if you've made further modifications. Remove the custom ad blocker rule(s) and the page will load as expected.