The Ryukyu Kingdom

Leader

Sho Hashi

Capital

Shuri

Religion

Taoism

Culture

Oriental

Traits

Seafaring, Inventive
Ryukyu led by Sho Hashi is a custom civilization by Hiram, with contributions from COF, TPangolin, and Homusubi.
This mod requires Brave New World.
Unique Attributes
Ryukyu (Sho Hashi)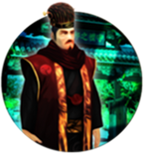 Maritime Trade Supremacy -

+2

Trade Routes available. Trade routes with other Civilizations or City States yield an additional +2

Gold. Free Harbor in the

Capital.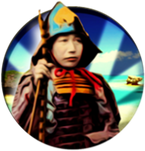 Pechin (Great General)

Has the ability to discover technology.

Gusuku (Castle)

Yields +1

Science and provides 1 slot for a Scientist Specialist.