Kingdom of Portugal
Map by Klisz

Leader

Sebastião José de Carvalho e Melo, 1st Marquis of Pombal

Capital

Lisbon

Start Bias

Coast

Religion

Catholicism

Culture

Western

Traits

Industrious, Philosophical

Map Labels Language

Portuguese

Magical Girl

Maria Leonor Ernestina Daun
Alternate Leader of:
Portugal led by Pombal
[1]
is a custom civilization by Klisz
[2]
, with contributions by DarthStarkiller.
This mod requires Brave New World.
Overview
Inhabited since prehistoric times, Portugal was reached by Phoenician and later Carthaginian traders in the first millennium BC, there meeting Celtic tribes that had pushed into Iberia across the Pyrenees. Over the following centuries, the Romans, Suebi and Visigoths ruled the peninsula; but the history of Portugal might be said to begin with the Muslim invasion in 711 AD. During the Reconquista, Portugal was born as an independent Christian kingdom in 1143. Spearheading the "Age of Discovery," in the 15th and 16th centuries Portugal would establish the first global empire, stretching from South America to Africa to the Far East. The 1800s saw the dismantling of that empire, Brazilian independence in 1822 being the most serious blow to the power and prestige of Portugal.
After the 1910 revolution which ended the monarchy, Portugal suffered through a succession of juntas and dictatorships until democratic elections were finally held in 1975. A new constitution in 1976 and membership in the EEC in 1986 insured that it would remain a progressive democracy. The erroneous view that Portugal has been no more than an outpost on the fringe of Europe was summarized by American journalist Richard H. Davis, who wrote, "Portugal is a high hill with a white watch tower on it flying signal flags. It is apparently inhabited by one man who lives in a long row of yellow houses with red roofs, and populated by sheep who do grand acts of balancing on the side of the hill." But, with its rich history and culture, and now one of the world's most globalized nations, Portugal is much, much more.
Dawn of Man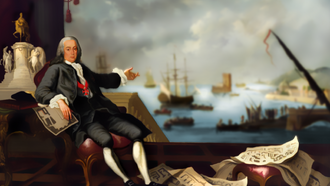 We greet you, Dom Sebastião José de Carvalho e Melo, Secretary of the State of Internal Affairs of the Kingdom of Portugal. After serving as ambassador to Great Britain and to Austria, King Joseph I appointed you to the position that would now be called Prime Minister. You lead the Portuguese into the Enlightenment, consolidating your power by weakening that of the Inquisition and the Jesuits, and you defended the country when the French and Spanish invaded in the Seven Years' War. But your greatest achievement was the rebuilding of Lisbon after it was nigh-destroyed in one of the largest earthquakes of recorded history.
O Count of Oeiras, O Marquis of Pombal, disaster once more looms over Portugal, and she requires your capable leadership. Will you push the kingdom into enlightenment? Will you build a civilization that can stand the test of time?
Introduction: "Greetings. I am Sebastião José de Carvalho e Melo, Marquis of Pombal and Secretary of the State of Internal Affairs of the Kingdom of Portugal. Welcome to Lisbon; I hope you don't mind the... mess."
Defeat: "My city and my country are once again in ruins. Are you satisfied with yourself?"
Strategy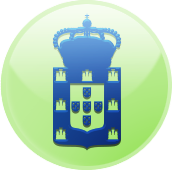 Unique Attributes
Portugal (Pombal)

Cuidam-se os Vivos
+1%
Production in the

Capital for every Social Policy adopted (max +25%). Social Policies are 5% cheaper for every met major civilization with more Policies than you (max +30%).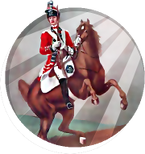 Abrantine Detachment (Cavalry (Cuirassier with EE))

Starts with Alpine Training and the unique promotion Scorched Earth, which causes enemy units who end their turn on a nearby pillaged tile to take damage.

Wine Company (Bank) (Weigh House with EE)

City List
Lisbon
Porto
Sintra
Oeiras
Coimbra
Leiria
Pombal
Vila Nova de Gaia
Faro
Abrantes
Viseu
Almeida
Castelo Branco
Cascais
Bragança
Ouguela
Portalegre
Marvão
Saldanha
Ajuda
Chaves
Vila Real
Monforte
Lagos
Covilhã
Elvas
Montalegre
Olivença
Miranda do Douro
Lamego
Peniche
Penamacor
Campo Maior
Torre de Moncorvo
Monsanto
Vila Real de Santo António
Sabugal
Vila Velha
Arronches
Spy List
Francisco
Gaspar
Alvaro
Bento
Roberto
Afonso
Galeote
Diogo
Eliana
Oriana
Music
Mod Support
Mod Support
Yes
Yes

Community Balance Patch

Unknown
Yes

Ethnic Units

Unknown
No
Yes

Map Labels

Yes
Unknown
Unknown

Unique Cultural Influence

No

Wish for the World

Yes

YnAEMP

Yes
Cities in Development
Colony List
Sao Vincete
Recife
Salvador da Bahia
Sao Paulo
Rio de Janeiro
Joao Pessoa
Sao Cristvao
Vitoria
Belem
Igarassu
Olinda
Sao Bernando do Campo
Isabela
Bissau
Sao Tome
Luanda
Benguela
Beira
Sao de Bandeira
Mozambique
Vila Babral
Tete
Luso
Henrique
Mocamedes
New Lamego
Joao Belo
Full Credits List
Klisz: Design, code, writing
DarthStarkiller: Art (leaderscreen)
Notes and References
Ad blocker interference detected!
Wikia is a free-to-use site that makes money from advertising. We have a modified experience for viewers using ad blockers

Wikia is not accessible if you've made further modifications. Remove the custom ad blocker rule(s) and the page will load as expected.