Poland of Vasa

Leader

Sigismund III

Capital

Warszawa

Start Bias

None

Religion

Catholicism
Poland led by Sigismund III is a custom civilisation by LastSword[1].
This mod requires Gods and Kings & Brave New World. It does not replace Casimir III's Poland, but significantly changes it.
Overview
-
-
Dawn of Man
All hail elected King Sigismund III, protector and sovereign of the Kingdom of Poland. Combating heresy and giving Poland a strong and stable government were your primary goals. Toward this end you oversaw the arrival of the Jesuits who established new schools throughout Poland and became chaplains and confessors to many families. The Catholic Church in Poland rebounded strongly during the early years of the reign. Their preaching was very well received by the public and along with their staunch defense of the faith they also reminded Poles of their crucial role as the first line of defense for Catholic Christendom against the Orthodox Russians and the Ottoman Turks.
Honored king Sigismund, the people have chosen you as their leader. Can you keep the kingdom and your subjects in the golden age of the prosperity? Will you conquer weakened enemies or tolerate their faith and existence? Can you build a civilization that will stand the test of time?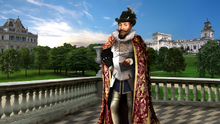 Introduction: "Those meetings are indeed tiresome. My court assistant will reschedule you on next year."
Introduction: "Welcome. I can assure you that with my experience I would be a great king for your people."
Defeat: "My hands are already tied by noblemen. It is time for me to become a king of Sweden, isn't it?"
Defeat: "Democracy, tolerancy, liberty... all of this nonsense lead to this."
Strategy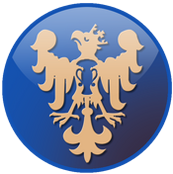 Unique Attributes
Poland (Sigismund III)
Aurea Libertas
Cities provide
Happiness to the empire if follow their first religion and ideology, are not forced to work a plot or have auto-assigned specialist.
Lisowczyk (Cavalry)

Barbican (Castle)
Music
Peace Theme
War Theme

04:42

03 Ogniem i mieczem - Pieśń Heleny

03:45

09 Ogniem i mieczem - Obrona Zbaraża

"Pieśń Heleny" by Krzesimir Dębski for the soundtrack of Ogniem i mieczem
"Obrona Zbaraża" by Krzesimir Dębski for the soundtrack of Ogniem i mieczem
Mod Support
Mod Support
No

Community Balance Patch

Unknown
No

Ethnic Units

No
No
No

Map Labels

No
No
No
No

Unique Cultural Influence

No

Wish for the World

No

YnAEMP

With Patch
Full Credits List
Notes and References
Ad blocker interference detected!
Wikia is a free-to-use site that makes money from advertising. We have a modified experience for viewers using ad blockers

Wikia is not accessible if you've made further modifications. Remove the custom ad blocker rule(s) and the page will load as expected.