Polish Commonwealth

Leader

John III Sobieski

Capital

Kraków

Start Bias

Plains

Religion

Catholicism
Poland led by John III Sobieski is a custom civilisation by LastSword[1].
This mod requires Gods and Kings & Brave New World. It does not replace Casimir III's Poland, but significantly changes it.
Overview
-
-
Dawn of Man
All hail noble King John III Sobieski, protector and sovereign of the Kingdom of Poland. You became a king of a country devastated by almost half a century of constant war. The treasury was almost empty and the court had little to offer the powerful magnates, who often allied themselves with foreign courts rather than the state. Military skill, demonstrated in wars against the Ottoman Empire, contributed to your prowess as King of Poland. 22-year reign marked a period of the Commonwealth's stabilization, much needed after the turmoil of the Deluge and the Khmelnytsky Uprising. Your most famous victory over the Turks at the 1683 Battle of Vienna gave you a title "Lion of Lechistan" and the Pope of Rome called you the savior of Christendom.
Honored king Sobieski, your neighbours are endangered once more. Can you save them from the invaders and the rule of unworthy ones? Will you take care of conquered lands, or turn them into ashes? Can you build a civilization that will stand the test of time?
Introduction: "Greetings. Let's protect those who can't protect themselves together."
Introduction: "Ahh. I don't believe anything better than this meeting can happen to me today. Welcome on world stage."
Defeat: "Even the most bravest counter-attacks couldn't stop you from achieving this victory."
Defeat: "Uhmm, I was all alone when I needed a relief of Cracow. Two-faced reptiles."
Strategy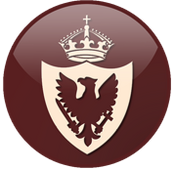 Unique Attributes
Poland (John III Sobieski)
Relief of Vienna
Mounted units forces defender to retreat if it inflicts more damage than it receives and can enter Rival Territory.

Winged Hussar (Lancer)

Corps of Cadets (Military Academy)
Music
Peace Theme
War Theme

04:43

Wojciech Kilar, Pan Tadeusz Polonez

05:13

Krzesimir Dębski- Polonez Husarii

"Pan Tadeusz Polonez" by Wojciech Kilar.
"Polonez Husarii" by Krzesimir Dębski.
Mod Support
Mod Support
No

Community Balance Patch

Unknown
No

Ethnic Units

No
No
No

Map Labels

No
No
No
No

Unique Cultural Influence

No

Wish for the World

No

YnAEMP

With Patch
Full Credits List
Notes and References
Ad blocker interference detected!
Wikia is a free-to-use site that makes money from advertising. We have a modified experience for viewers using ad blockers

Wikia is not accessible if you've made further modifications. Remove the custom ad blocker rule(s) and the page will load as expected.