Kingdom of Poland

Leader

Jagiello

Capital

Kraków

Start Bias

None

Religion

Catholicism
Poland led by Jagiello is a custom civilisation by LastSword[1].
This mod requires Gods and Kings & Brave New World. It does not replace Casimir III's Poland, but significantly changes it.
Overview
-
-
Dawn of Man
All hail noble King Wladyslaw II Jagiello, protector and sovereign of the Kingdom of Poland. You ascended to the throne as a result of the Union of Krewo, the newly formed Polish-Lithuanian union. You confronted the growing power of the treacherous Teutonic Knights. The victory or rather slaughter at the Battle of Grunwald in 1410, followed by the Peace of Thorn, secured the Polish borders and position. During your reign, the Polish-Lithuanian state was the largest in the Christian world. You were rulling the country for almost fifty years.
Honored king Jagiello, the people are in need of new strong dynasty, the one to replace and outshine the extinct dynasty of Piast. Can you begin a new age of prosperity and power to your new kingdom and its subjects? Will you conquer all those who oppose you, or strive for peaceful relations? Can you build a civilization that will stand the test of time?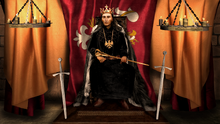 Introduction: "I have the privilige to greet you in the Kingdom of Poland, sitting on the Throne of Piasts."
Introduction: "Welcome to my court. What gifts do you have for me?"
Defeat: "I still have two swords to defend my realm."
Defeat: "Wise king knows when he stares the defeat, but only the wisest king turns the defeat into a victory."
Strategy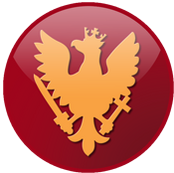 Unique Attributes
Poland (Jagiello)
Noble Host
Each era first trained military unit by a city receive extra experience and is produced faster.
Rota (Knight)

Two: Ignores Terrain Cost; Three: +15%

Combat Strength; Four: +15%

Combat Strength; Five: +15%

Combat Strength; Six: +2
Movement
Ducal Kennels (Workshop)
Heals one Unit in foreign territory by 4HP at the start and end of every turn.
Music
Peace Theme
War Theme

03:28

Civilization V OST - Casimir Peace Theme - Bóg się rodzi

03:05

Bogurodzica

"Casimir Peace Theme" from the soundtrack of Civilization V.
"Bogurodzica", traditional Polish hymn.
Mod Support
Mod Support
No

Community Balance Patch

Unknown
No

Ethnic Units

No
No
No

Map Labels

No
No
No
No

Unique Cultural Influence

No

Wish for the World

No

YnAEMP

With Patch
Full Credits List
Notes and References
Ad blocker interference detected!
Wikia is a free-to-use site that makes money from advertising. We have a modified experience for viewers using ad blockers

Wikia is not accessible if you've made further modifications. Remove the custom ad blocker rule(s) and the page will load as expected.