Jagiellonian Poland

Leader

Casimir IV

Capital

Kraków

Start Bias

Plains

Religion

Catholicism
Poland led by Casimir IV is a custom civilisation by LastSword[1].
This mod requires Gods and Kings & Brave New World. It does not replace Casimir III's Poland, but significantly changes it.
Overview
-
-
Dawn of Man
All hail noble King Casimir IV Jagiellon, protector and sovereign of the Kingdom of Poland. Under your rule Poland, by defeating the Teutonic Knights in the Thirteen Years' War recovered Pomerania and Prussia, and the Jagiellonian dynasty became one of the leading royal houses in Europe. You were a strong opponent of aristocracy, and helped to strengthen the importance of Parliament and the Senate. By the 15th century Poland become a significant factor in international relations. The demand for raw materials and semi-finished goods stimulated trade, producing a positive balance, and contributed to the growth of crafts and mining in the entire country.
Honored king Casimir, the people have long admired the active guidance of your highness. Can you build a kingdom with neverending age of prosperity? Will you conquer all those who oppose you, or strive for peaceful relations? Can you build a civilization that will stand the test of time?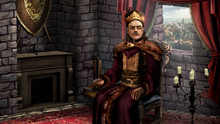 Introduction: "I can't assure you and your people a peaceful future as long as you don't knee before me."
Introduction: "Your homage is accepted. You can know stand and return to your realm as my vassal."
Defeat: "My failure, my responsibility."
Defeat: "Ahh, if only I had been taught Latin."
Strategy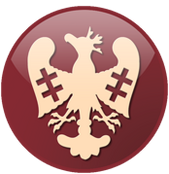 Unique Attributes
Poland (Casimir IV)
Privileges of the Szlachta
Instead of adopting Social Policy you can random one, ignoring all dependencies and acquiring 100

Golden Age points.

Kaper (Caravel)

Folwark (Windmill)
Music
Peace Theme
War Theme

03:28

Civilization V OST - Casimir Peace Theme - Bóg się rodzi

03:08

Civilization V OST - Casimir War Theme - Bóg się rodzi

"Casimir Peace Theme" from the soundtrack of Civilization V.
"Casimir War Theme" from the soundtrack of Civilization V.
Mod Support
Mod Support
No

Community Balance Patch

Unknown
No

Ethnic Units

No
No
No

Map Labels

No
No
No
No

Unique Cultural Influence

No

Wish for the World

No

YnAEMP

With Patch
Full Credits List
Notes and References
Ad blocker interference detected!
Wikia is a free-to-use site that makes money from advertising. We have a modified experience for viewers using ad blockers

Wikia is not accessible if you've made further modifications. Remove the custom ad blocker rule(s) and the page will load as expected.