Polish State

Leader

Boleslav I

Capital

Gniezno

Start Bias

Forest

Religion

Catholicism
Poland led by Boleslav I is a custom civilisation by LastSword[1], with contributions from Janboruta.
This mod requires Gods and Kings & Brave New World. It does not replace Casimir III's Poland, but significantly changes it.
Overview
-
-
Dawn of Man
All hail noble King Boleslaw, protector and sovereign of the Kingdom of Poland. You ascended to the throne as the first-born son of Mieszko I by his first wife Dobrawa, daughter of Boleslav I the Cruel, Duke of Bohemia. You were a remarkable politician, strategist, and statesman. Not only you turned Poland into a country comparable to older western monarchies, but also raised it to the front rank of European states. Successful military campaigns in the west, south and east secured your position. You consolidated the Polish lands and conquered territories that lie outside the borders of modern Poland, including Slovakia, Moravia, Red Ruthenia, Meissen, Lusatia, and Bohemia. You were powerful mediator in Central European affairs.
Honored king Boleslav, the people have long admired the strong hand of governance you wield. Can you return your kingdom and its subjects to a glory of the conquests? Will you crash all those who oppose you, or turn them into allies? Can you build a civilization that will stand the test of time?
Introduction: "What a coincidenceconceidence that you visited me. I was looking for someone like you."
Introduction: "Greetings. We shall make a meeting in Gniezno, both sides have a lot to offer."
Defeat: "So that's a flavour of failure. Never had a pleasure to taste it before."
Defeat: "I think I am your vassal now."
Strategy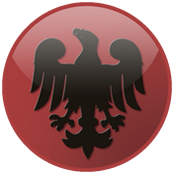 Unique Attributes
Poland (Boleslav I)
Eagles' Nests

Pancerny (Horseman)

Menial Settlement (Stone Works)
Music
Peace Theme
War Theme

03:28

Civilization V OST - Casimir Peace Theme - Bóg się rodzi

03:08

Civilization V OST - Casimir War Theme - Bóg się rodzi

"Casimir Peace Theme" from the soundtrack of Civilization V.
"Casimir War Theme" from the soundtrack of Civilization V.
Mod Support
Mod Support
No

Community Balance Patch

Unknown
No

Ethnic Units

No
No
No

Map Labels

No
No
No
No

Unique Cultural Influence

No

Wish for the World

No

YnAEMP

With Patch
Full Credits List
Janboruta: Map.
LastSword: Author.
Notes and References
Ad blocker interference detected!
Wikia is a free-to-use site that makes money from advertising. We have a modified experience for viewers using ad blockers

Wikia is not accessible if you've made further modifications. Remove the custom ad blocker rule(s) and the page will load as expected.