Kingdom of Ndongo

Leader

Nzinga

Capital

Matamba

Start Bias

River

Religion

Catholicism

Culture

West-African
Ndongo led by Nzinga is a custom civilisation by LastSword[1].
This mod requires Gods and Kings & Brave New World.
Overview
-
-
Dawn of Man
Blessings and salutations to you, revered Queen Anna Nzinga, leader of the most magnificent kingdoms of Ndongo and Matamba. Your mayesty converted to Christianity, in order to strengthen the peace treaty with the Portuguese, who never honoured the treaty however, proving their word was worthy nothing. You sent Dutch an embassy and concluded an alliance with them against the Portuguese who continued to occupy the inland parts of their colony. Hoping to recover lost lands with Dutch help, she moved her capital to Kavanga in the northern part of Ndongo's former domains. In 1644 you defeated the Portuguese army at Ngoleme, but was unable to follow up. You have sacrificed your life to protect your people from foreign violence.
Brave and inquisitive Nzinga, the world longs for a leader who can provide a shelter from the oppression, guided by brilliant intuition and military genius. Can you lead the people in the creation of a new kingdom to rival the greatest ones? Can you build a civilization that will stand the test of time?
Introduction: "My name, Ana de Sousa Nzinga Mbande is like a salt on the open wound for enemies and oppressors of my people. What are you looking for?"
Introduction: "I am sorry, but we run out of chairs. That's terrible habit of mine, never sit on the same one twice."
Defeat: "You did it. You enslaved my people and humiliated me in this unfair competition of greed and power."
Defeat: "You defeated my warriors, outsmarted my scientists and outclassed my engineers. However, I am the one beloved by people."
Strategy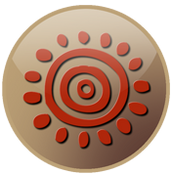 Unique Attributes
Nzinga (Ndongo)

Heart of Africa
Can use Rivers to quick-travel. Rivers' sources and mouths yield +3

Gold.
Units adjacent to a River can spend one Movement point to travel anywhere along that River, but will not be able to attack for the rest of the turn.
Gunzes (Longswordsman)
Vata (Water Mill)
Music
| Peace Theme | War Theme |
| --- | --- |
| Unavailable. | Unavailable. |
| "?" from the soundtrack of ?. | "?" from the soundtrack of ?. |
Mod Support
Mod Support
No

Community Balance Patch

Unknown
Yes

Ethnic Units

No
No
No

Map Labels

No
No
No
No

Unique Cultural Influence

No

Wish for the World

No

YnAEMP

With Patch
Full Credits List
JTitan: Gunzes Model. [2]
LastSword: Author.
Notes and References
Ad blocker interference detected!
Wikia is a free-to-use site that makes money from advertising. We have a modified experience for viewers using ad blockers

Wikia is not accessible if you've made further modifications. Remove the custom ad blocker rule(s) and the page will load as expected.