Kingdom of Georgia
Map by AgressiveWimp

Leader

Priest-King

Capital

Harappa

Start Bias

River

Religion

Hinduism

Government

Monarchy

Culture

Bharata

Traits

Expansive, Mercantile
The Harappan Civilization led by Priest-King is a custom civilization by the Sixteen Nation Project, with special thanks given to danrell.
This mod requires Gods and Kings and is compatible with Brave New World.
Unique Attributes:
The Harappans (Priest-King)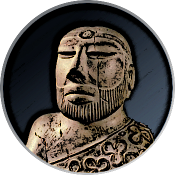 Indus River Valley -

10% bonus to

food,
production and

gold, and +1
happiness in cities on rivers.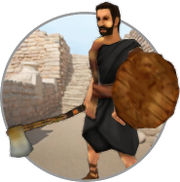 Parashu Axeman (Warrior)

+30% vs. Melee units.
Great Bath (Aqueduct)

Costs more, but produces 1

food for each river tile worked. Employs 1 engineer specialist. Available much earlier, after researching Masonry.
List of Cities
City List
Harappa
Mohenjo Daro
Lothal
Dholavira
Mehrgarh
Ganeriwala
Kalibangan
Rakhigarhi
Rupnagar
Kot Diji
Amri
Surkotada
Rangpur
Kuntasi
Hulas
Desalpur
Pirak
Babar Kot
Dher Majra
Ad blocker interference detected!
Wikia is a free-to-use site that makes money from advertising. We have a modified experience for viewers using ad blockers

Wikia is not accessible if you've made further modifications. Remove the custom ad blocker rule(s) and the page will load as expected.