Gotham

Leader

Batman

Capital

Gotham City

Start Bias

River

Religion

Catholicism
Gotham led by Batman
[1]
is a custom fictional civilisation by luei333
[2]
. Copyright owned by DC Comics.
Overview
Batman is the superhero protector of Gotham City, a man dressed like a bat who fights against evil and strikes terror into the hearts of criminals everywhere. In his secret identity he is Bruce Wayne, billionaire industrialist and notorious playboy. Although he has no superhuman powers, he is one of the world's smartest men and greatest fighters. His physical prowess and technical ingenuity make him an incredibly dangerous opponent. He is also a founding member of the Justice League and the Outsiders.
Dawn of Man
Sometimes, I admit, I think of Bruce as a man in a costume. Then, with some gadget from his utility belt, he reminds me that he has an extraordinarily inventive mind. And how lucky I am to be able to call on him.
- Superman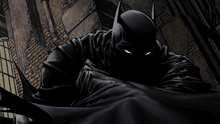 Introduction: "Who the hell do you think I am? I'm the goddamn Batman."
Strategy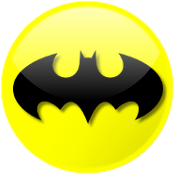 Unique Attributes
Gotham (Batman)
Batman Inc. -

Gain 2 extra spies. Science Buildings and Wonders produce +2 Gold.

Bat-Soldier
Replaces no normal Unit
Upgrades from Scout
Available after discovering Plastics
Wayne Enterprises (Observatory)
Does not require a Mountain
Science bonus reduce to +30%
1 slot for a Scientist Specialist
City List
Gotham City
Bludhaven
San Francisco
Buenos Aires
Chicago
Tokyo
Paris
Superbia
Pierre
Moscow
Spy List
Dick Grayson
Barbara Gordon
Tim Drake
Jason Todd
Katherine Kane
Helena Wayne
Stephanie Brown
Damian Wayne
Cassandra Cain
Jim Gordon
Full Credits List
dennisculver: Bat-Scout icon
DC Comics: intellectual property, info, images.
luei333: Everything else
Notes and References
Ad blocker interference detected!
Wikia is a free-to-use site that makes money from advertising. We have a modified experience for viewers using ad blockers

Wikia is not accessible if you've made further modifications. Remove the custom ad blocker rule(s) and the page will load as expected.