Kingdom of Georgia
Map by AgressiveWimp

Leader

David IV

Capital

Tbilisi

Start Bias

Hills

Religion

Christianity

Government

Monarchy

Culture

Eastern European

Traits

Spiritual, Protective
The Kingdom of Georgia led by David IV is a custom civilization by the Sixteen Nation Project, with special thanks given to danrell and bane_.
This mod requires Gods and Kings and is compatible with Brave New World. It replaces the city-state of Tbilisi with Zagreb.
Strategy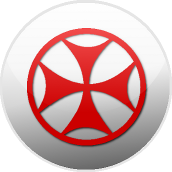 Georgia's unique ability revolves completely around founding a religion. Keeping up in the race for religion is imperative. Georgia is custom built to spread its religion far and wide, and quickly at that, thereby conquering the world by might of its piety. Both founding a religion and spreading it are aided by the Eklesia, so faith-producing buildings must not be overlooked. How to leverage your religious influence for victory depends on the beliefs you choose; if you're in a conquering mood, the Just War and God of War beliefs may be in your best interest, or if you'd rather win by diplomacy, Papal Primacy and/or Holy Texts may be more favorable.
Unique Attributes:
Georgia (David IV)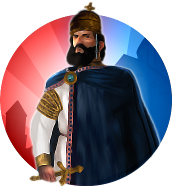 Reverence for Saint George -

All Georgia cities next to mountains gain a faith bonus if Georgia founds a religion. All Georgian cities automatically convert if its is the first religion, and its cities cannot be converted if its majority religion is its founded one.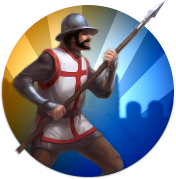 Metsikhovne (Pikeman)

+50% combat when stationed in a city.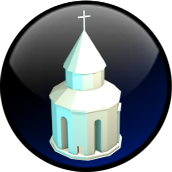 Eklesia (Temple)

Generates one additional

faith and +50% religious pressure for the city it is built in.
List of Cities
City List
Tbilisi
Kutaisi
Mtskheta
Kars
Dvin
Ani
Yerevan
Erzurum
Shamakia
Rustavi
Poti
Zugdidi
Batomi
Atskuri
Telavi
Baku
Gandza
Khlat
Gori
Shamkor
Daruband
Belakani
Ad blocker interference detected!
Wikia is a free-to-use site that makes money from advertising. We have a modified experience for viewers using ad blockers

Wikia is not accessible if you've made further modifications. Remove the custom ad blocker rule(s) and the page will load as expected.