German Democratic Republic
Map by Viregel

Leader

Erich Honecker

Capital

East Berlin

Start Bias

none

Religion

Protestantism
(HR)

Culture

Central

Traits

Industrious, Inventive

Map Labels Language

Germanic
Alternate Leader of:
East Germany led by Honecker
[1]
is a custom civilization by Klisz
[2]
, adapted from Our World, with contributions from DarthStarkiller, DoctorMcGann, Viregel, and Uighur_Caesar.
This mod requires Gods & Kings and has not been tested without Brave New World.
Overview
Dawn of Man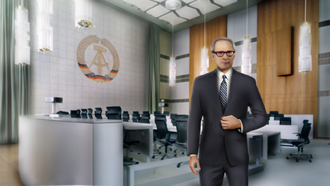 The people salute you, comrade Erich Honecker! You became Security Secretary of the Party's Central Committee in the newly-established German Democratic Republic, and in this role you built a wall around the decadent, capitalist portion of the city of Berlin. Later, you rose to the positions of General Secretary of the Central Commitee and Chairman of both the National Defense Council and the State Council. Under your leadership, East German living standards rose and the DDR became a full member of the United Nations.
General Secretary Honecker, your Berlin Wall was destroyed soon after you left office, and your Democratic Republic absorbed by the West, but the proletariat still call your name. Will the workers of the world unite once more? Will you build a civilization that can stand the test of time?
Introduction: "Welcome to the German Democratic Republic. I am Erich Honecker, General Secretary of the Socialist Union Party. Don't go starting any trouble while you're here."
Defeat: "You can't indict me; I am without juridical, legal or moral guilt."
Strategy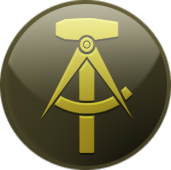 Unique Attributes
East Germany (Honecker)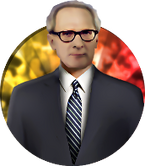 Arbeit für Alle
Building Improvements grants a
Production boost to the nearest owned city. Civilian Units cost half maintenance.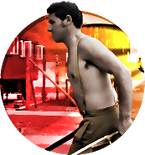 Bausoldat (Marine)


Stasi (Constabulary)

+25% Production if a Spy is performing counterintelligence in this city
City List
East Berlin
Leipzig
Dresden
Karl-Marx-Stadt
Magdeburg
Rostock
Halle
Erfurt
Potsdam
Gera
Schwerin
Cottbus
Zwickau
Jena
Dessau
Brandenburg an der Havel
Halle-Neustadt
Neubrandenburg
Frankfurt an der Oder
Görlitz
Plauen
Stralsund
Hoyerswerda
Greifswald
Weimar
Wismar
Gotha
Suhl
Eberswalde-Finow
Wittenberg
Altenburg
Eisenhüttenstadt
Schwedt
Bautzen
Freiberg
Stendal
Nordhausen
Riesa
Eisenach
Halberstadt
Oranienburg
Falkensee
Pirna
Mühlhausen
Wernigerode
Merseburg
Schönebeck
Quedlinburg
Meissen
Saalfeld
Ilmenau
Apolda
Neustrelitz
Prenzlau
Torgau
Schwarzenberg
Bad Langensalza
Schneeberg
Wittstock
Ludwigslust
Bad Doberan
Sassnitz
Thalheim
Johanngeorgenstadt
Spy List
Wilhelm Zaisser
Ernst Wollweber
Wolfgang Schwanitz
Markus Wolf
Günter Guillaume
Werner Grossmann
Karl-Heinz Kurras
Tamara Bunke
Rainer Rupp
Hans Tiedge
Music
Mod Support
Mod Support
Unknown
Yes

Community Balance Patch

Unknown
Yes

Ethnic Units

Unknown
Yes
Yes

Map Labels

Yes
Unknown
Unknown

Unique Cultural Influence

Yes

Wish for the World

Yes

YnAEMP

Yes
Events and Decisions
Construct the Berlin Wall
Other ideological factions are placing pressure on our civilization, and some our citizens are even leaving the country. Perhaps a wall could rein them in.
Requirements/Restrictions:
Player must must be East Germany.
Must have an Ideology.
May only be enacted once per game.
Rewards:
The Berlin Wall Wonder is built in the Capital.

Berlin Wall
Demolish the Berlin Wall
'The Wall will be standing in 50 and even in 100 years, if the reasons for it are not yet removed.'
Requirements/Restrictions:
Must own the Berlin Wall.
Rewards:
The Berlin Wall is destroyed.
Volksmobilität
It is difficult for our citizens to move betwen different districts. If we instated a program to give every citizen a personal vehicle, this could be fixed.
Requirements/Restrictions:
Player must be East Germany.
May only be enacted once per game.
Full Credits List
Klisz: Design, code, art, writing
DarthStarkiller: Art (leaderscene)
DoctorMcGann: Art (Stasi icon, Berlin Wall icon)
Viregel: Art (map)
Uighur_Caesar: Design help
Our World: Original design
Notes and References
Ad blocker interference detected!
Wikia is a free-to-use site that makes money from advertising. We have a modified experience for viewers using ad blockers

Wikia is not accessible if you've made further modifications. Remove the custom ad blocker rule(s) and the page will load as expected.