America / Vermont

Leader

Bernie Sanders

Capital

Washington / Montpelier

Religion

Judaism

Government

Republic

Culture

Colonial

Mercenaries

2

Religious Intolerance

0

Traits

Charismatic, Philosophical
America
America
 led by Bernie Sanders is a alternate leader mod by Divine Yuri. Within the mods folder is a file that allows you to change the Civilization from America to Vermont. 
Overview
Dawn of Man
.Greetings Bernie Sanders, United States Senator and 2016 hopeful. After being a Independent for many years you joined the Democratic Party in 2015. As well as announcing your candidacy as a Presidential Hopeful for the Democratic Party. Even without the money of Super PACs. Thanks to the internet, and the youth culture of this country you are now in competitive race with the most powerful political entity in recent history.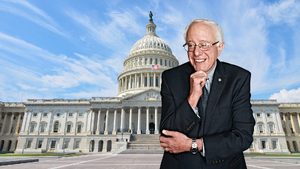 Bernie, the American People call for you. They feel the Bern. Can you beat the system? Will you stop the Oligarchy of America? Will you fight for the Middle Class, and fight Income inequality? Will you create a Civilization that will stand the test of time?
Introduction: Hello, and welcome to the United States of America.
Defeat: he American people demand their sovereignty. They demand their rights to live, and their right to prosper. You will truly see the will of the American People. With, or without me.
Unique Atributes
America (Bernie Sanders)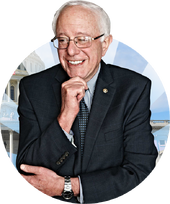 Progressive

When a new ideological tier is unlocked for the first time gain a free Policy. When you adopt two tenets from the final tier gain a free tier one tenet of a different Ideology. All Policies cost -5%

Culture.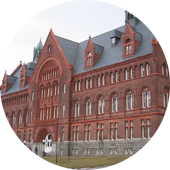 Public University

(Replaces University)
+2 Science from Jungle tiles worked by this City.
Allows Archaeologists to be built in this city.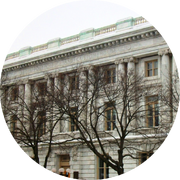 Post Office
(Replaces Library)
Cities as Vermont
Montpelier
Burlington
South Burlington
Rutland
Barre
Winooski
St. Albans
Newport
Vergennes
Essex
Colchester
Bennington
Brattleboro
Hartford
Milton
Springfield
Middlebury
Williston
Barre
St. Johnsbury
Shelburne
Swanton
Northfield
Lyndon
Rockingham
Morristown
St. Albans
Jericho
Waterbury
Randolph
Derby
Georgia
Castleton
Hinesburg
Stowe
Manchester
Richmond
Rutland
Brandon
Bristol
Shaftsbury
Fairfax
Windsor
Poultney
Strategy
Music
Mod Support
Mod Support
yes
yes

Community Balance Patch

yes
yes
N/A

Ethnic Units

yes
yes
yes
N/A

Map Labels

no
yes
yes
N/A

True Alternative Leaders

yes

Unique Cultural Influence

yes

Wish for the World

no

YnAEMP

yes
Events and Decisions
Rural Economy Reform
Abraham Lincoln called the United States Department of Agriculture the "People's Department" and Senator Sanders will ensure that the agency lives up to this name by expanding its services for new and underserved farmers. Farmers throughout the country are boosting their bottom line and reinvigorating their communities by selling directly to local consumers, institutions, and restaurants. We must invest in this movement, and help American Farmers support local farms.
Requirements/Restrictions:
Player must be America, and led by Bernie Sanders.
Player must have researched Fertilizer.
Costs:
Rewards: 
The Financial Transaction Tax
Due to an age of high-frequency trading caused by modern technology, and wall street speculation has caused a risky financial environment. We propose a higher tax on wall street transactions which proceeds would be used to provide debt-free public college education. We must invest into our future, and make the American people ready to compete in the International Market of today.
Requirements/Restrictions:
Player must be America, and led by Bernie Sanders.
A Stock Exchange in every city.
Costs:
Rewards: 
+2 Happiness from Hospitals, and Universities.
Rise to Power
Heads of Government
Tammy Baldwin
Michael Bennet
Richard Blumenthal
Cory Booker
Barbara Boxer
Sherrod Brown
Maria Cantwell
Ben Cardin
Thomas Carper
Robert P. Casey Jr.
Christopher Coons
Joe Donnelly
Richard Durbin
Dianne Feinstein
Al Franken
Kirsten Gillibrand
Martin Heinrich
Heidi Heitkamp
Mazie Hirono
Timothy Kaine
Angus King
Amy Klobuchar
Patrick Leahy
Joe Manchin III
Edward Markey
Political Parties
Unique political parties were made in case America's default parties were early 1800s parties, and not modern parties.
| Politics Type | Party Name |
| --- | --- |
| Clergy | American Zionist  |
| Conservative | Grand Old Party |
| Liberal | Democratic Party |
| Reactionary | Constitution Party |
| Socialist | Socialist Party USA |
| Communist | Communist Party USA |
| Fascist | National Socialist Movement |
| Libertarian | Libertarian Party |
| Green* | Green Party |
Notes and References